Honister on Fire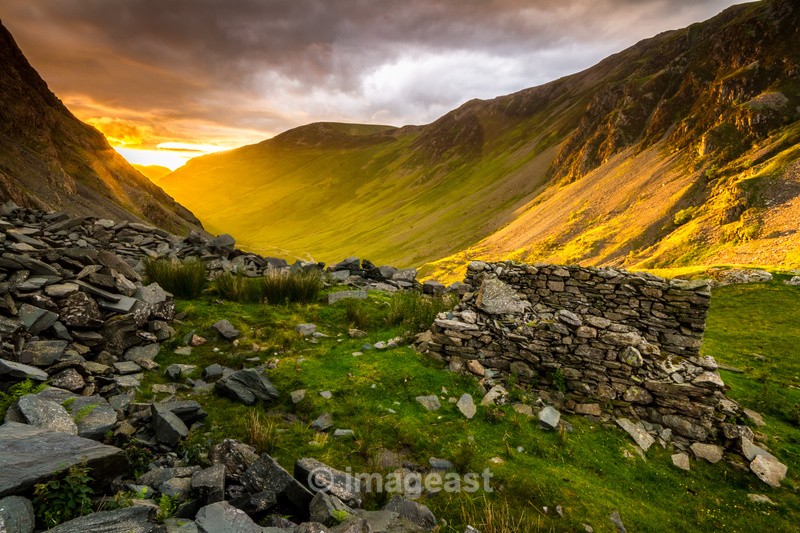 After setting up beside this shelter I began the waiting game that is needed so often in Landscape photography. I made use of my time, testing exposure and filters until things looked just right.
Suddenly, this magnificent light started to flood the valley, almost taking me by surprise. I had to then work really quickly as all my previous work with exposure and grads was thrown out of because of the intensity of the light. I reduced the exposure down to 4 seconds at f22 from 20 seconds only moments before. I also added a 0.6 ND grad to the 0.9ND and polariser that I had previously. It was then a battle with flare using by hand to stop the light hitting the filters as the light poured down the pass. Luckily, my filters and lenses are always immaculately clean or the flare would have been impossible.
This image is processed in Lightroom CC with just the 'Punch' preset and a slight levels curve applied.
After a days walking I was feeling tired but after a quick supper I decided to stay out and investigate a track along the Honister Pass that I had discovered previously. There were lots of clouds over head but I was convinced that if a gap in the clouds did appear I would get something quite spectacular.
| | |
| --- | --- |
| | |