'Flatford'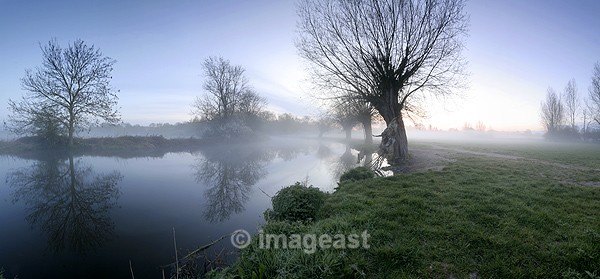 This image takes me back to those cold mornings, walking through the damp grass getting wet shoes!
This is made from 10 images and the size of the file is over 2.5 meters wide!
I have wanted to capture a typical constable country image for some time. As a boy I was lucky enough to grow up close by. My family has its roots here and rumour has it that a distant relative was painted by constable and appears in one of his famous works drinking out of the Stour. The summer holidays, in my childhood, were often spent walking to Flatford and fishing in the River Stour and the streams that ran off it.